Will Puneet Superstar Be A Wild Card Entry Of Bigg Boss OTT 2: Ever since Lord Puneet Superstar was evicted, his followers were demanding to bring him back on the show. At the same time, the fans were also seen saying that it is Big Boss's loss because 'Puneet Superstar is the king of TRP'. In such a situation, a video of Puneet Superstar is becoming very viral on social media. In this video, Puneet Superstar is heard talking about his wild card entry in Bigg Boss. Along with this, they are also demanding that they will now return to the Bigg Boss people on the same condition.
Users laughed after hearing the demand of Puneet Superstar
In the viral video, Puneet is seen giving a message to Bigg Boss makers – 'Son, arrange 50 lakhs to give wild card entry to Puneet Superstar. If you have guts, because Puneet Kumar is king and Puneet Kumar does not bow down to anyone, people salute Puneet Kumar.'

This video surfaced on social media has been shared by The Khabri on his Insta. In the comment section of this video, many people were seen enjoying a lot from Puneet's talk. One user wrote – Wild card entry, not white card. In fact, in the video, a 'white card' came out of Puneet's mouth, on which many people were seen reacting and laughing. One wrote – Thankfully it has already come out.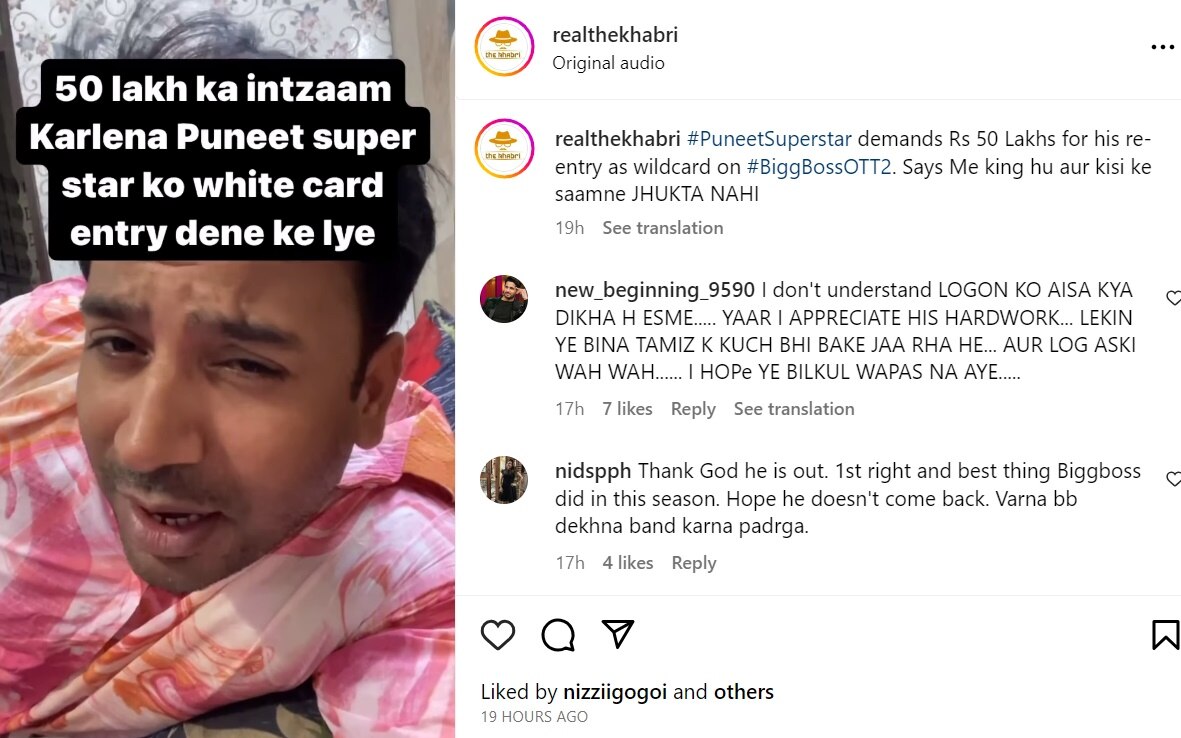 This is the first best thing Bigg Boss did in this season. Hope it doesn't come again. Taking fun, a user said – He has 12 thousand crores, yet he is demanding 50 lakhs. A user laughingly said – If you have spoken a white card, then you will get it. So someone said – they feel that the show will not run without them.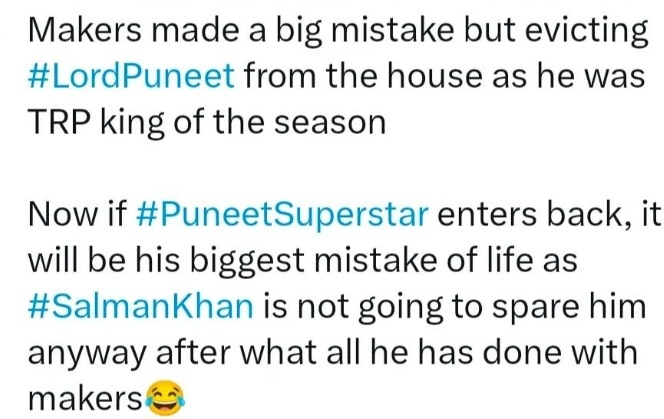 So at the same time, it was also said for Puneet Superstar that if he enters the show Bigg Boss again by chance, then Salman Khan will not leave him. Salman will introduce Puneet's class.
read this also : Did Rakhi Sawant blow up the news of her dating Lucky Singh for a publicity stunt? The actress said- 'doing stunts is my livelihood'