Somya Seth Finds Love Again: Love has once again entered the life of Soumya Seth, niece of Govinda and lead actress of serial 'Navya'. On the occasion of Father's Day, Soumya has shared a reel, in which there are many pictures of her son and boyfriend Shubham. In the note shared with the reel, Soumya has told how their love is growing and how they are enjoying small joys.
Love came in Soumya's life
Saumya wrote with the reel – "Happy Fathers de Shubham. We are grateful to you. Our love and respect for you is increasing every day. Thank you so much for everything you do every day for this family.


Thank you so much for always putting Aiden and his needs first. Thank you for always standing with us. Thank you for being our role model.




fans reaction
Her fans are very happy to see love again in Saumya's life. A user commented on her post- "I am feeling very happy to see you happy, Saumya didi. When I was 15 years old, Navya serial used to come. I did not miss a single episode of that serial. You have given me a lot of positive energy. May you always be happy.
On Saumya's post, people are also questioning her marriage. Some are saying are you married? Have you found your life partner?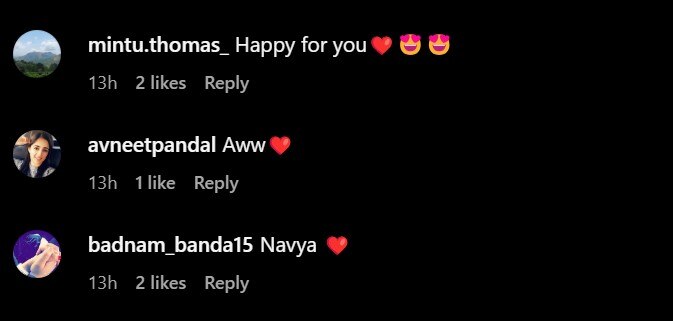 Saumya's first marriage
Saumya married an NRI businessman Arun Kapoor in 2017. In the same year his son was born. However, this marriage could not last long and both of them got divorced in 2019. In an Instagram post, Saumya had pointed towards domestic violence. About 1-2 years ago, Soumya had also openly talked about her pregnancy period and told how she used to think of killing herself during pregnancy, she was in a lot of depression. But, somehow she handled herself and started taking care of her health for the sake of her child.
Soumya had told in an interview how when she stood in front of the mirror after being hungry for several days, she could not even recognize herself. But, in this difficult situation, her family supported her and she was able to get out of it all.
Saumya's professional career
Apart from 'Navya', Saumya also did shows like 'Dil Ki Nazar Se Khoobsurat', 'Chakravarti Ashok Samrat'. At present, she does real estate business in the US.
Read also:
Mukesh Khanna got angry on Adipurush, said- 'This terrible joke with Ramayana'