Kangana Ranaut: Bollywood's queen Kangana Ranaut had no godfather in this industry. She has reached this point on her own. However, Kangana's journey to reach here was not easy. He made his Bollywood debut at the age of 19 with the film Gangster.
Her performance in this film was well received and after that she appeared in many Hindi films. Along with acting, she is also trying her hand at direction and production. He has produced the film Tiku Weds Sheru, whose trailer was recently launched.
On the occasion of this trailer launch, Kangana told about the struggle of her early days and said that she has also seen the bitter truth of Bollywood. At that time there would have been such offers and audition offices, which could not be believed.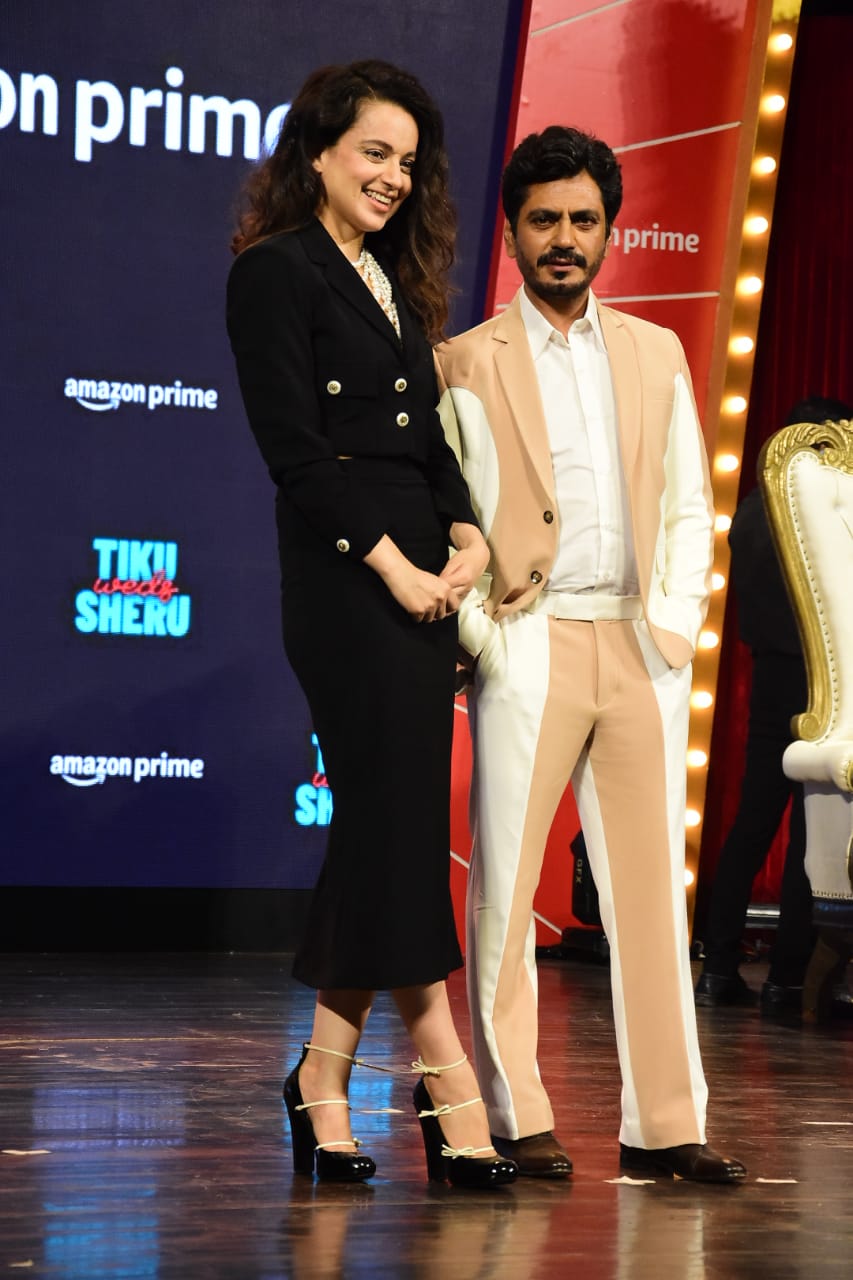 The film is dedicated to the Strugglers
Nawazuddin Siddiqui and Avneet Kaur are in lead roles in Tiku Weds Sheru. In this film, both of them dream of becoming character actors. At the trailer launch, Kangana said that this film is dedicated to those people who come to Mumbai with the dream of becoming an actor.
He said that this film is about those people who do not become actors after coming here, but they get something very good in the journey of becoming an actor. He thanked Anurag Basu because it was he who gave him the gangster film. Kangana says that if Anurag had not given her this film then she does not know where she would have been.
never wrote a love letter
Recalling her audition days, Kangana said that she was rejected every day. But one selection changed his life when Anurag Basu gave him a gangster film. She said that she had made up her mind to act since the age of 15 and did not write love letters like other teenage girls because by that time she was on the sets of the film.
Kangana spoke on her struggle
Kangana said that her career started in her teenage. His life was full of struggle and some successes. From Nawazuddin sir to all of us are grinding in that mill. Today he has stardom, fans, life is going well, but he has also seen the other side of Mumbai. He told that during that time he used to get many ugly offers as well. He has also seen the bitter truth of Mumbai.
Kangana is currently shooting for her next film Emergency. She is also directing this film. Apart from this, he also has films like Chandramukhi 2 and Tejas.
Read also:
Tamannaah Bhatia broke her 18 years old rule for boyfriend Vijay Verma? The actress revealed