Karan Deol and Drisha Acharya: The Deol family had recently married their son Karan Deol with much fanfare. On June 18 this year, Karan Deol tied the knot with his childhood friend Drisha Acharya. At this time, the couple is enjoying their honeymoon time a lot. Karan is constantly sharing his romantic photos with wife Drisha on his Instagram handle.
couple went on date night
Karan and Drisha are enjoying their honeymoon time after marriage. On the last day, the newly wed couple was seen enjoying a romantic date night. Karan has shared the photo of this special night on his Insta Story. During this, the newly married couple also clicked pictures fiercely with each other. At present, photos of Karan and Drisha's dinner date are becoming quite viral on the internet. The special thing is that in the pictures, Drisha was also seen flaunting her mangalsutra.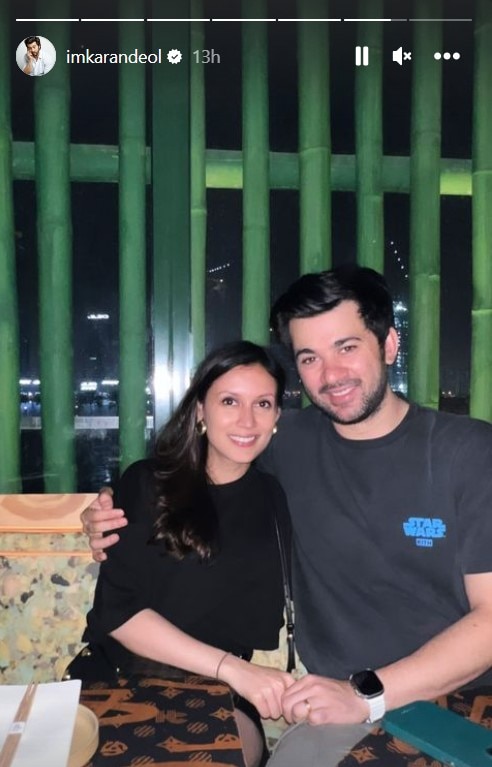 Cool dress up of love birds
These beautiful love birds are living their golden life time in the valleys of Manali. On her date night, Drisha wore an orange and white striped dress. Drisha carried a brown check hanging bag with her outfit. On the other hand, Sunny Deol's son Karan looked dashing in white T-shirt and black paint. The smile on both of their faces was showing their happiness after their marriage.
Karan's love for Disha
Karan also shared on his Instagram handle all the food and drink that the couple had ordered for their dinner. Along with his and Drisha's photo, Karan also posted a red heart emoji expressing his love.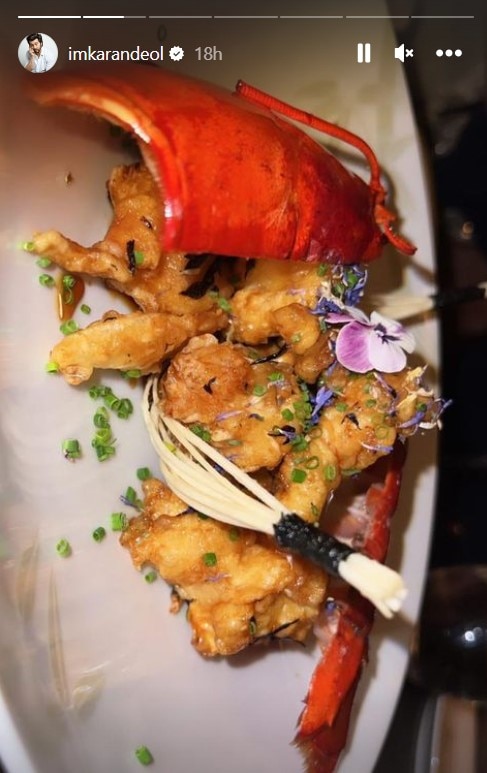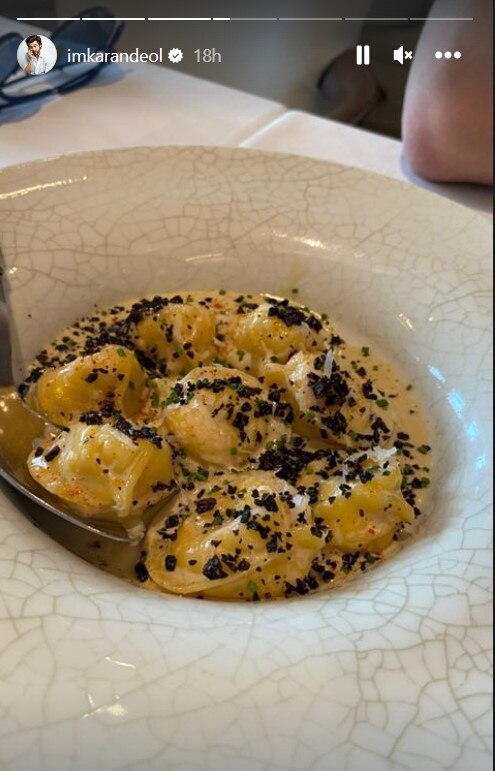 couple's adventure trip
Even before this, Karan Deol had shared a photo with his wife from Kenya. Couple had also uploaded the video while touring the jungle together. Both went for a walk together in the Loisaba Conservancy.
Read also: Suchitra Krishnamurthy accused ex-husband Shekhar Kapur of cheating, after years the actress was in pain, said- 'He was not loyal'