Celebs Reaction At Alcaraz Win In Wimbledon Final 2023: Spanish player Carlos Alcaraz has created history by defeating Novak Djokovic in Wimbledon final 2023. With this, at the age of 20, he has won his first Wimbledon and second Grand Slam title. For sports lovers, it was one of the most amazing matches ever played at the All England Club. On the other hand, many Bollywood celebs have also expressed happiness over Alcaraz winning Wimbledon and have also appreciated his performance.
Kareen Kapoor expresses happiness over Alcaraz's Wimbledon win
Kareena Kapoor Khan posted on her Insta story and expressed happiness over Alcaraj winning Wimbledon. He wrote in the post, "A Star is Born."
Ayushmann Khurrana told Alkaraj a young legend
Ayushmann Khurrana tweeted, "Make way for this young legend. A very rare combination of talent and temperament at the age of 20. Alcaraz Wimbledon"
Make way for this young legend. This combo of talent and temperament at 20 is so rare. #alcaraz #wimbeldon pic.twitter.com/7FlfpozQk5

— Ayushmann Khurrana (@ayushmannk) July 16, 2023
Sidharth Malhotra claps for Alcaraz
On the other hand, Siddharth Malhotra shared a picture with Alcaraz's trophy and praised him and also clap emoji.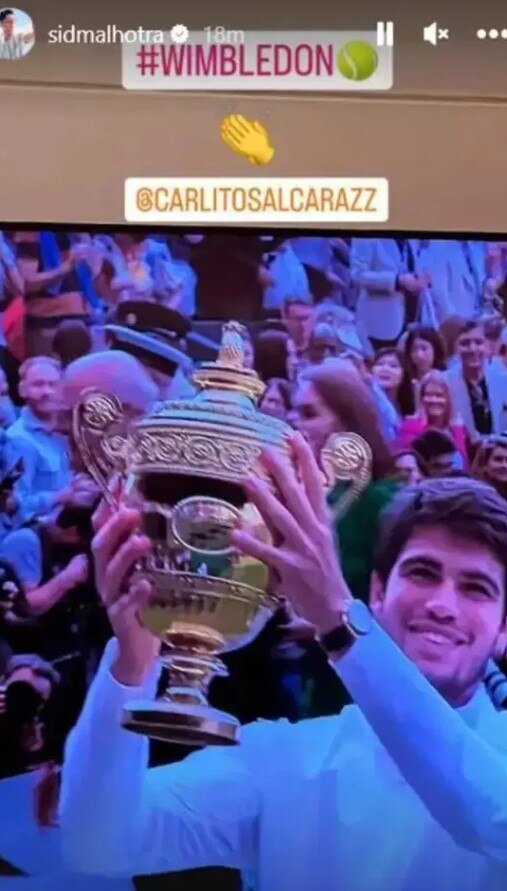 Angad Bedi also reacted
Angad Bedi wrote, "Grass got a new champion Carlos Alcaraz You were up against one of the greatest ever @djokernole Cherish the moment.. You too are on your way to greatness.. But djoko will come back for you .. .Now the fire is on you son. Wimbledon Carlitosalkaras."


Neha Dhupia and Malaika Arora also praised Carlos Alcaraz
Neha Dhupia and Malaika Arora have posted an appreciative post for Alcaraz on winning Wimbledon. Amidst all this, Sonam Kapoor enjoyed the live Wimbledon final match with husband Anand Ahuja.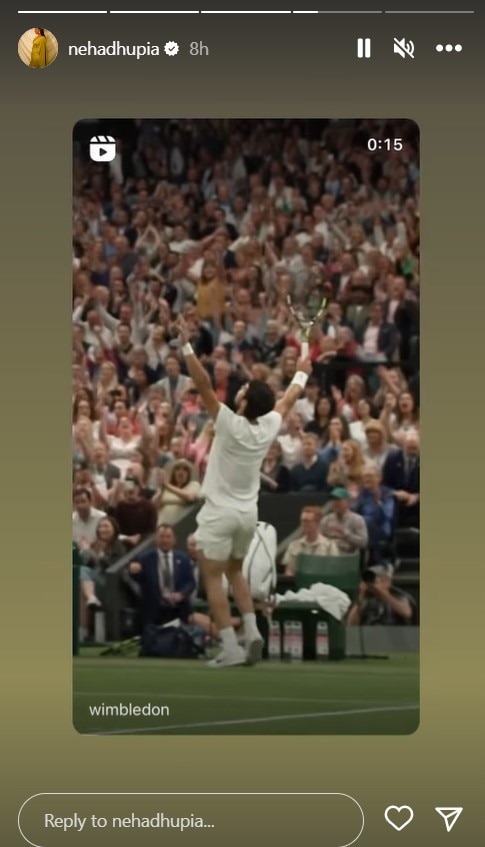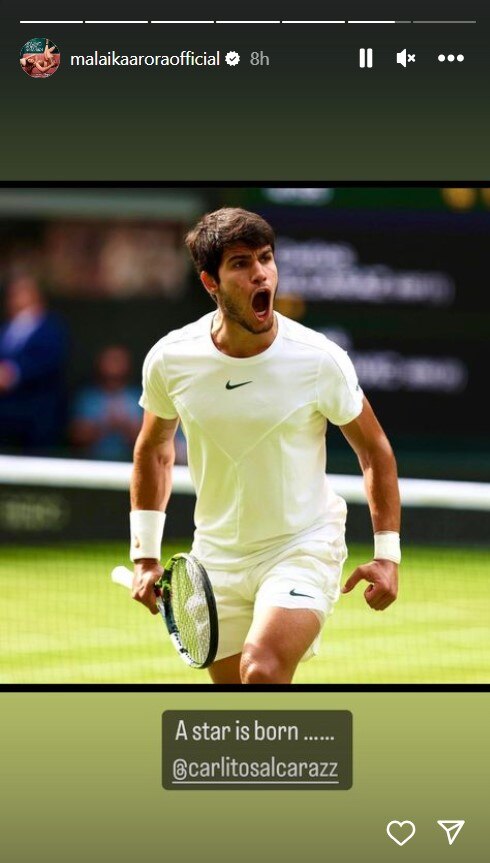 Carlos Alcaraz defeats Novak Djokovic at Wimbledon 2023
Let us tell you that Carlos Alcaraz has defeated Serbia's star tennis player Novak Djokovic in the Wimbledon 2023 final. He won his first Wimbledon title by defeating Djokovic in the fifth set. Alcaraz is a Spanish tennis player. Alcaraz is currently the number one player in ATP (Association of Tennis Professionals). Earlier, at the age of 19, he has also won the US Open title.
read this also:-Katrina Kaif Birthday: Vicky Kaushal became romantic on the beach with wife Katrina, thus made the actress' birthday special