Malaika Arora Hoodie: Malaika Arora is known for her hot looks and stunning looks. Malaika is one of the most beautiful actresses of Bollywood. Also, she often gets caught in paparazzi's cameras. Now the actress was recently caught in paparazzi's cameras again. Where he was spotted wearing a hoodie worth Rs 3 lakh. After which she became a victim of trolling. Now people are comparing his stylish hoodie with a raincoat of Rs 600.
Malaika Arora spotted wearing a hoodie
Malaika Arora was captured in a black and white hoodie on Monday. Malaika was wearing white sneakers with it. Also, he completed his look with sunglasses. Now people are making fun of Malaika's hoodie on social media.


what is the cost of the dress
Malaika's oversized dress had long sleeves and had a monogram logo on it. After some research, we came to know that the label was of Christian Dior. Everyone was stunned knowing the price of which. Please tell that the cost of this dress is 3,32,861 lakhs.
Social media users are making funny comments
Social media users are comparing Malaika's hoodie with Barsati. Commenting on this, a user wrote, 'What to take so expensive that there is no money left to buy the bottom.' At the same time, another user wrote, 'Sam would get a raincoat like this for 500 rupees'. One user commented, 'Still it is not looking good.' An Insta user commented, 'Somebody gets married in this much.'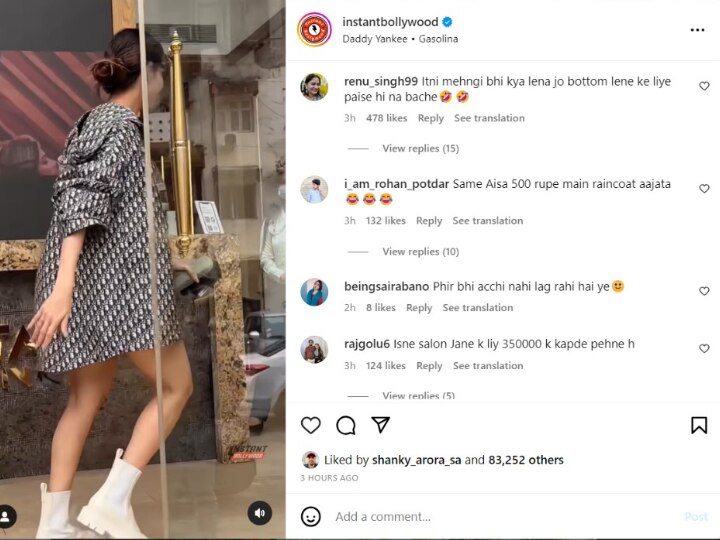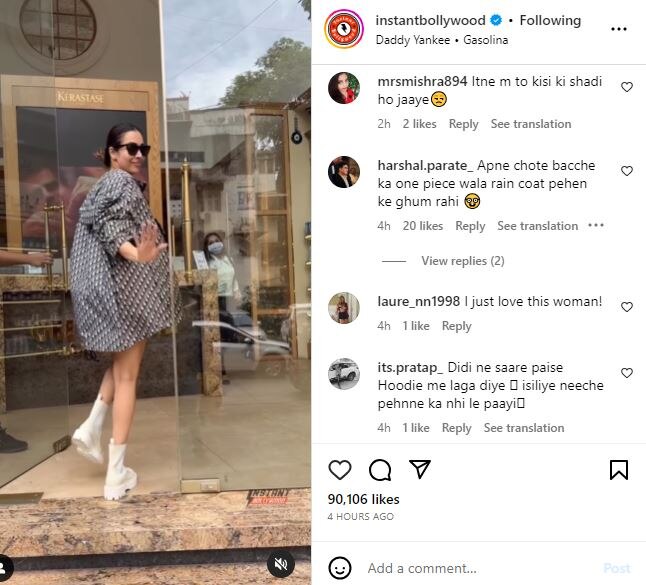 Also read: Then and Now: Sometimes people used to call her black, fat, ugly, Kajol did amazing transformation, would not be able to recognize in pictures