Manoj Muntashir Adipurush: Amidst the controversy over Prabhas' film Adipurush, Manoj Muntashir has shared an emotional video on his Instagram. In this video, the author is seen praising the mother and telling her importance. This video has been shared by Manoj Muntashir at a time when there is an atmosphere of anger against him in the whole country.
Actually, people are very angry with the dialogues written by Manoj Muntashir in Adipurush. People are fiercely criticizing the writer's dialogues and expressing their anger. At some places there are even demonstrations against the writer and the film and complaints have been lodged. Amidst all this, Manoj Muntashir has probably remembered his mother and has shared an emotional post about his mother on his Instagram.
In the video, Manoj is present on the stage in a program and is reciting poetry for his mother. Manoj says:-
The one who is around all the time does not come often,
Same thing happens with mother…
Don't know when she gets lost in some corner of the house,
She looks so much that she stops seeing…
When was the last time you looked at her
When did you praise her saree or suit… when did you notice the color of her bangles, when did you give your opinion on her nail polish…
When was the last time you told me that you are looking very cute,
Do you think she only likes to decorate your room and knit your sweaters?
Mother was also once a girl, friend, and like every girl, she also likes to hear praise…
It is not too late, go and tell her the truth today and now that there can be no girl in your beautiful world…


Most of the people are expressing their anger on this post of Manoj Muntashir and calling this video a sympathy card, while there are some people who are tweeting in Manoj's honor and consoling him.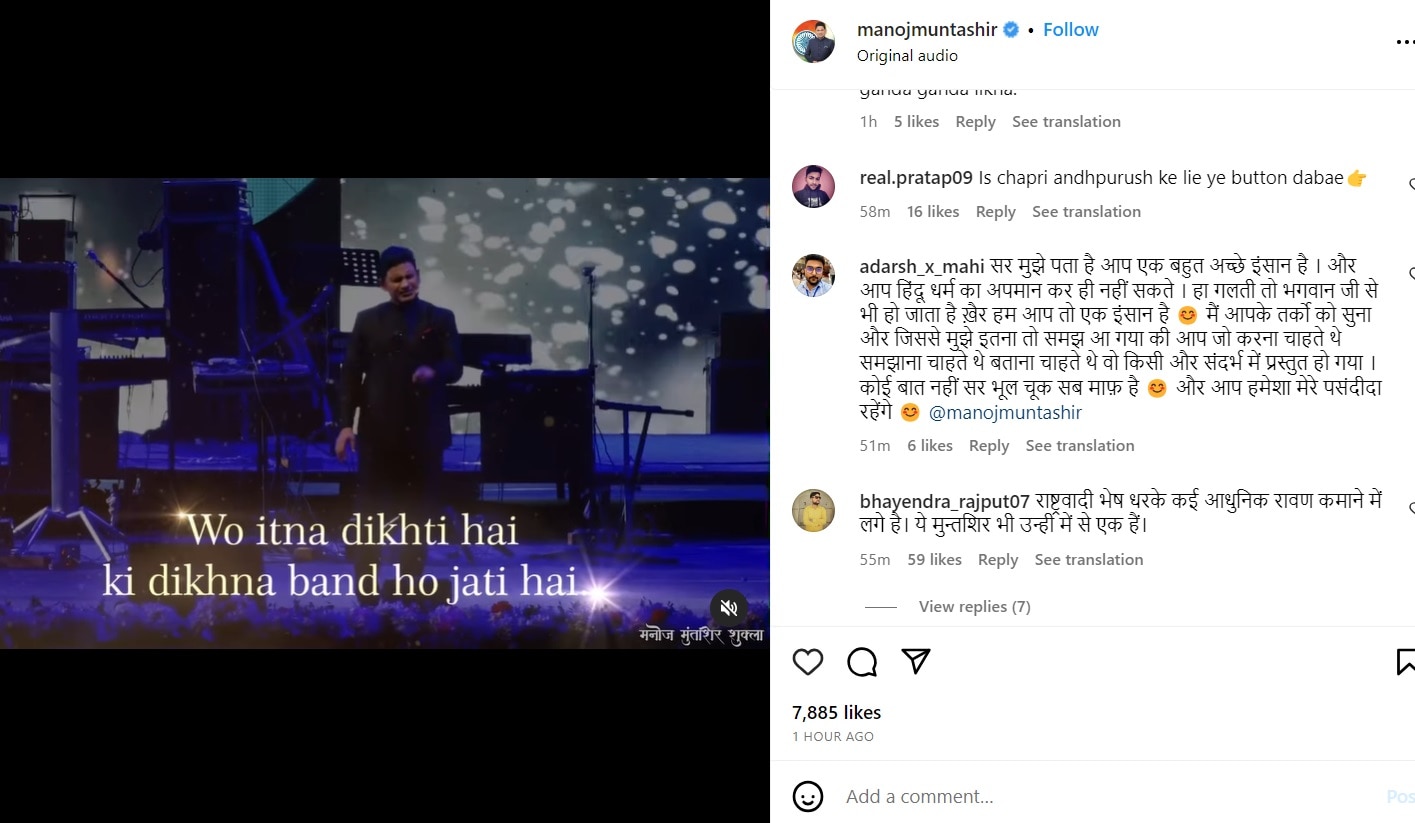 read this also- Watch: People impressed by Amitabh Bachchan's granddaughter's Hindi, everyone is praising Navya's thinking