Suniel Shetty on Basic Lifestyle: Sunil Shetty started his acting career in 1992. After which he did many great films like Dhadkan, Hera Pheri, Border in the name of Bollywood. In the 90s, fans' craze for Sunil Shetty used to be created on sight. However, even after all this, the actor always remained down to earth and never let the luxury lifestyle dominate him. Now Sunil Shetty has spoken openly on this and told how he always remained connected to the land.
Taught to save since childhood – Suniel Shetty
Sunil Shetty recently shared his heart on his LinkedIn account and said, 'Today I want to talk to you about my relationship with money. When I grew up, my family's standard of living was very basic. We didn't have much, just enough. We certainly didn't have the luxuries we take for granted today. However, my parents, because of the way they lived and worked, instilled in my sisters and me the importance of saving and building for life ahead.
I think thrift was our default setting and remains so. Papa was doing very well in his career, yet there were no major changes in our lifestyle. At that time, he had separated from the luxury life to give us better manners, just after that there was only one change in our life and that was that we got our house and we shifted to it.
Why did Sunil Shetty stay away from luxury lifestyle?
Sunil Shetty further said, 'When I look back now, I realize how clear my parents were about their approach to money. He saw that whatever excess he had, he used to take forward the life of his children, grow business and help people through knowledge and experiences. By the time I entered the film industry and started earning more money, I had learned to save money. I was sometimes tempted to live a luxury lifestyle, but my middle class lifestyle made me think that I should take decisions considering the future.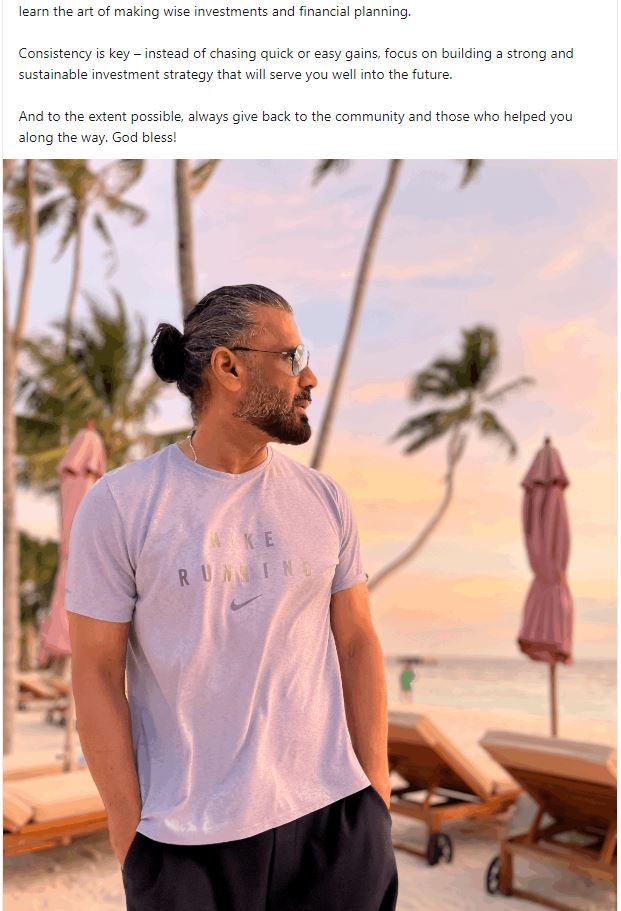 'I know my limits'
Sunil Shetty further wrote in his post, 'It helped a lot that Mana also had similar thinking and together we lived by a lot of rules. We used to spend and invest wisely. We used to indulge in some luxuries every now and then, but till date our wisest investment has been our home and children's education. Mind and I give more importance to future than wasteful expenditure done in short time. I know my limits and stay away from everything that is not necessary for me.
Also read: Little angel came to Ram Charan-Upasana's house after 11 years of marriage, Chiranjeevi family rejoiced at the birth of a daughter