Karan Deol And Drisha Acharya Honeymoon: Karan Deol and Drisha Acharya tied the knot on 18 June. The whole family came together to bless this couple. Now both have gone on honeymoon after marriage. This couple has not gone anywhere else for honeymoon but Manali city of Himachal.
Here the Deol family also has its own cottage, in which they often go to spend time. Now Karan and Drisha also reached here to spend time together after marriage. Karan has also shared some pictures from Manali in his Instagram story. In which sometimes he is seen playing with his pets and somewhere he is playing football.
Karan-Drisha sharing romantic moment
Karan Deol and Drisha Acharya have reached Manali to spend time together after marriage. Both are spending special time with each other. Drisha Acharya has also shared some pictures of the scene there on her Instagram account, which has been reshared by her hubby Karan Deol in his Insta story.
In the first picture shared, a beautiful confluence of clouds, mountains and greenery is visible. So in another picture, Karan's love for dogs is clearly visible. He is seen holding the street dog's hand in his hand. Apart from this, a video clip has also been shared in which Karan is seen playing football. Drisha has shared a beautiful picture of her cottage in Manali, in which a beautiful view is visible. Karan has reshared this picture from his Instagram account. In the last picture, Karan is seen playing with his pet dogs.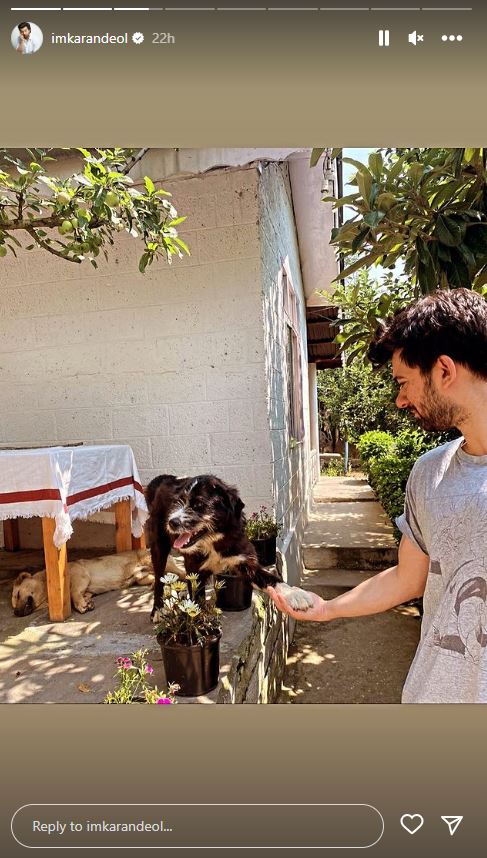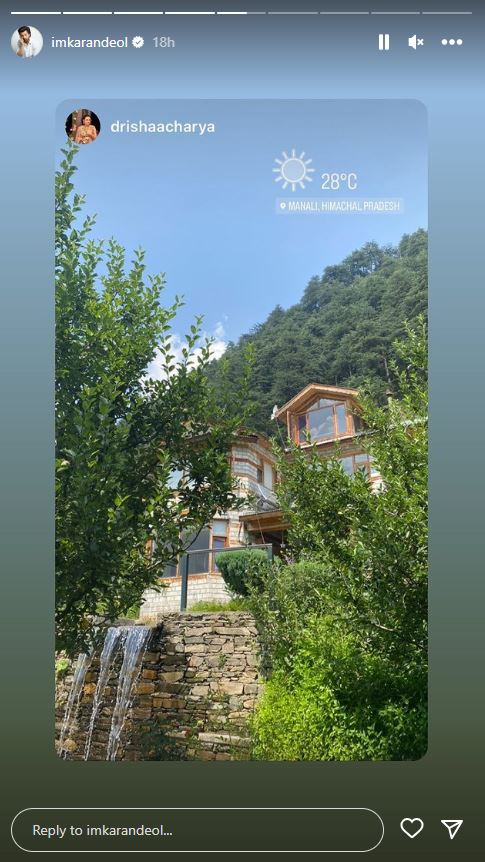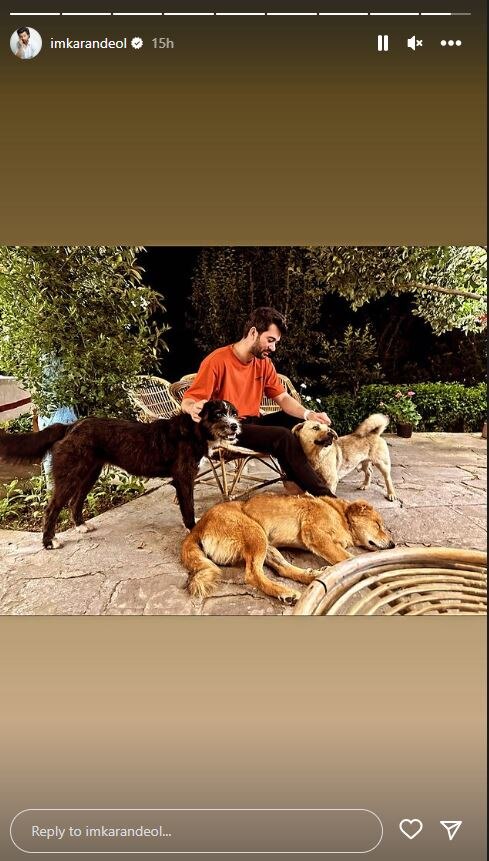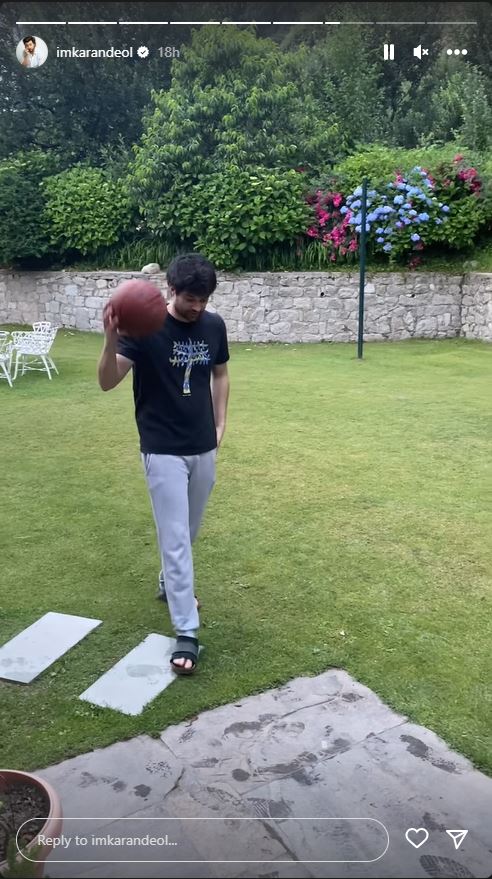 Dharmendra wrote a special note for those wishing his grandson
Dharmendra enjoyed a lot in his grandson's wedding, he arrived as a baraati in the grandson's procession and also danced a lot with his sons. Now after all this, the actor shared a post for those who showered love on the grandson, wrote, 'Am grateful for the wishes given by you in Karan's marriage ceremony among friends.' With this, Dharmendra has shared two of his old pictures. Along with this post, he has also put an emoji of an evil eye. So that no one can see their happiness.
Also read: Priyanka Chopra prepared daughter Malti with husband Nick for the first ascot, the actress appeared in desi style